Contact, Guestbook & Feedback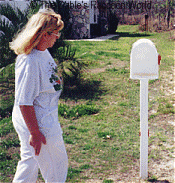 E-mail Me

While I make every attempt to respond to all e-mail as soon as possible, for emergency situations guests are urged to check the Wildlife Rehab Directory list of rehabbers by state at to locate a rehabber nearest them. Even if they can't or you don't wish for them to take the raccoon, perhaps you can make a contact with someone who can be available to help you over the phone or by immediate email response.

You will find a nice group of people who rehab or feed wild raccoons or who share their homes with raccoons on the newsgroup news:alt.animals.raccoons as well as on the email group http://onelist.com/viewarchive.cgi?listname=racoons (with one "c") They will be happy to answer any questions you may have and give you other viewpoints or tips. Another good site to visit is http://raccoonrescue.com/.

In addition, The Gable's Raccoon World offers quick Emergency Rescue Help as well as Rehab Info & Tips, Raccoon FAQs and much, much more!

Link to this Site
You can use graphic below to link to this site
or click for additional choices for linking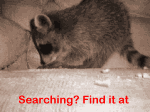 Copyright © 2009 The Gable
All rights reserved.