Furry Friends of Chris Christensen

Phizgig, Ratso & Jaws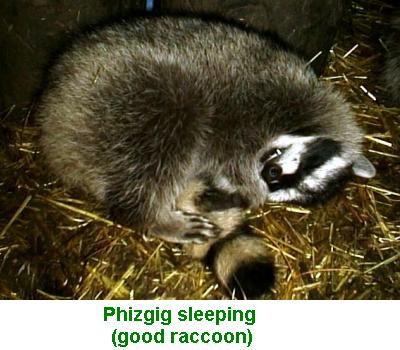 -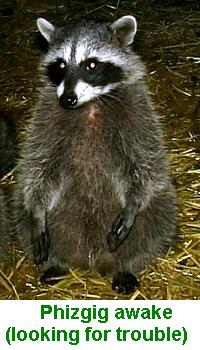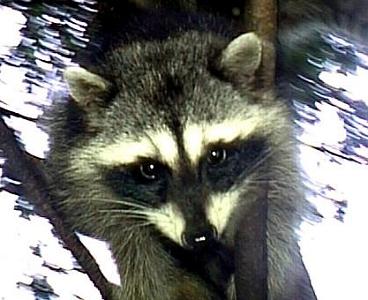 =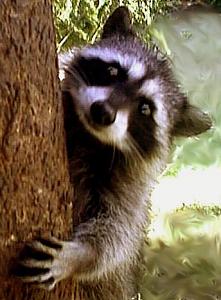 Oct. 12, 1999
Ratso and Jaws showed up about a week ago without a mom. They seem to
be from a different gene pool, since their tails are only half the diameter of any of our locals. They look to be about 3-4 months old and are mixing well with the locals early in the evening. They insist on being daylight coons and show up for a hand out at 1 pm every day - you could set your watch.
Ratso hogs the camera so i don't have a good picture Jaws. Jaws can't
figure out that he doesn't have to bite the hand that feeds him, so the
name may stick.
Cubby took my portable radio outside and washed it in the pond last
night - no special treats for her tonight!
Chris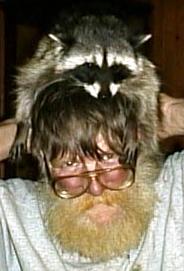 Chris, sporting one of his
dapper raccoon hats
More furry friends of Chris