Graphics for linking to



If you would like to place a graphic link to The Gable's Raccoon World or The Gable's Ways You Can Help Pets and Wildlife, please feel free to use any of the following banners or pics. Just RIGHT CLICK on the image to download and save it to your drive and then upload to your own server. PLEASE do not link directly to the graphic. It will slow down your web pages and mine. And drop me a note if you do link so I can thank you!


width=450 height=65 (8748 bytes)
This banner is for linking to my Ways to Help Pets and Wildlife Page at
http://www.raccoonworld.com/geohelpanimals.html


width=450 height=65 (8742 bytes)
This banner, and the following, are for general linking to my site at
http://www.raccoonworld.com
or any page within the site


width=400 height=40 (6377 bytes)


width=234 height=60 (4254 bytes)


width=70 height=70 (6248 bytes)

NEW ANIMATED LINKS: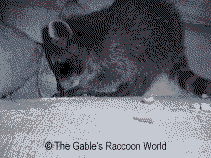 width=211 height=158 (66K bytes)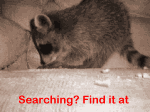 width=150 height=112 (52K bytes)



Please take a minute to sign my guestbook,
and, if you have an interesting story, share it with us.

Site, Contents and Backgrounds Copyright ©1997-1999 The Gable
and may not be used without express permission of owner.